Nano-associated research groups
There are around a dozen core Nano-associated research groups based across several Oxford departments. These groups interact closely with the Micron staff and help guide decisions about facilities and research.
| | | |
| --- | --- | --- |
| Ilan Davis works on the mechanism of mRNA transport and localized translation in Drosophila oocytes and neuromuscular junctions. | Christian Eggeling works on the application and development of ultra-sensitive, live-cell super-resolution fluorescence microscopy techniques. | Martin Booth's research centres on the development of adaptive optics, with an emphasis on applications in optical microscopy. |
| Veronica Buckle studies the relevance of nuclear organisation to gene expression during erythropoiesis. | Doug Higgs works on how mammalian genes are switched on and off during differentiation and development. | Vicenzo Cerundolo studies the mechanisms that control the cell-cell interplay required for optimal expansion and activation of tumour-specific T cell populations. |
| The main goal of Jordan Raff's research is to understand how centrioles and centrosomes function at the molecular level. | Achillefs Kapanidis studies mechanisms and machines of gene expression using single-molecule biophysical methods and biochemistry, and develops single-molecule fluorescence methods, assays and DNA-based biosensors | Dave Sherratt's research is aimed at understanding how DNA replication, recombination and chromosome segregation shape bacterial chromosome organization in the context of the living cell. |
| Lothar is the Micron Group Leader (with particular interest in super-resolution microscopy) | Yvonne Jones studies the structural biology of cell surface recognition and signalling complexes. | Kay Grünewald applies electron cryo tomography (cryo-ET) in combination with other techniques to analyze the the interaction between viral protein complexes and cellular structures in the course of the infection. |
| David Stuart studies virus-receptor interactions and basic puzzles of virus assembly. . | Shankar Srinivas studies cell Movement and fate during mammalian embryogenesis. | Harry Anderson does research in the areas of molecular materials synthesis, supramolecular chemistry, molecular recognition, polymers and dyes. |
Nano Staff
Nano currently employs 3 staff.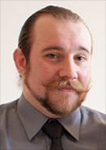 Mick is a NanO Postdoc in correlative X-ray / Superresolution microscopy.
Sebastian is a NanO Postdoc in non-linear SIM and RESOLFT microscopy read more...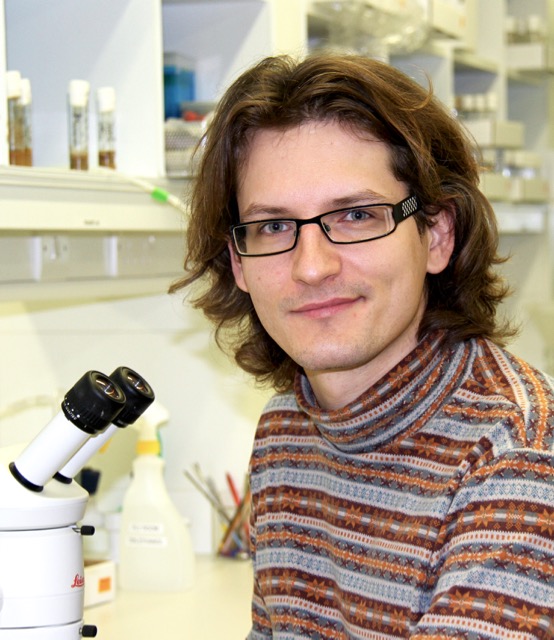 Mantas is the NanO Postdoc in Adaptive Optics read more...